Every year I meet more and more vegetarian tourists. And they often have difficulties finding a good and cheap place to eat vegetarian food in Bishkek. Because Kyrgyzstan is a nomadic country where most people prefer meat. So I decided to write this post about the cafes in Bishkek, offering vegetarian food.
Navat
There are 8 Navat restaurants in Bishkek. They are also called Navat Chaikana, which means a "teahouse".
Despite, it's mostly a national-food restaurant, they offer good vegetarian dishes too.  There is a good choice of salads (for 150-300 soms), many breakfast options, soups. Here you can try Ash Lyam Phu – it's one of the national dishes. It's a cold soup with rich spices and vegetable gravy, no meat.
In Navat they have english menu, and most waiters speak English.  And they have a nice website where you can check the menu and prices.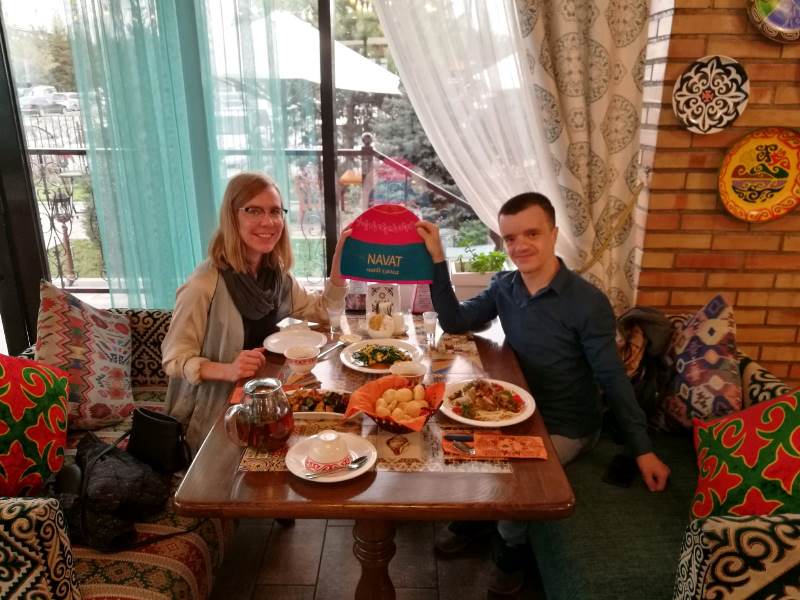 As a bonus this place has a really beautiful design in the national style.
So if you you travel in a mixed company with vegetarians and non-vegetarians, who want to taste national food, and you want experience a traditional kyrgyz atmosphere with national music, clothes and interior, Navat Chaikana  is your  choice.
Baan Baan Thai Cafe
I never heard about this place before, and I would probably never find it if my friend wouldn't recommend it.  It is not so popular. Located in city center, however this place is not easy to find.
I'm not an expert in Thai food, but I noticed a lot of interesting vegetarian options in their menu for nice prices (200-300 KGS):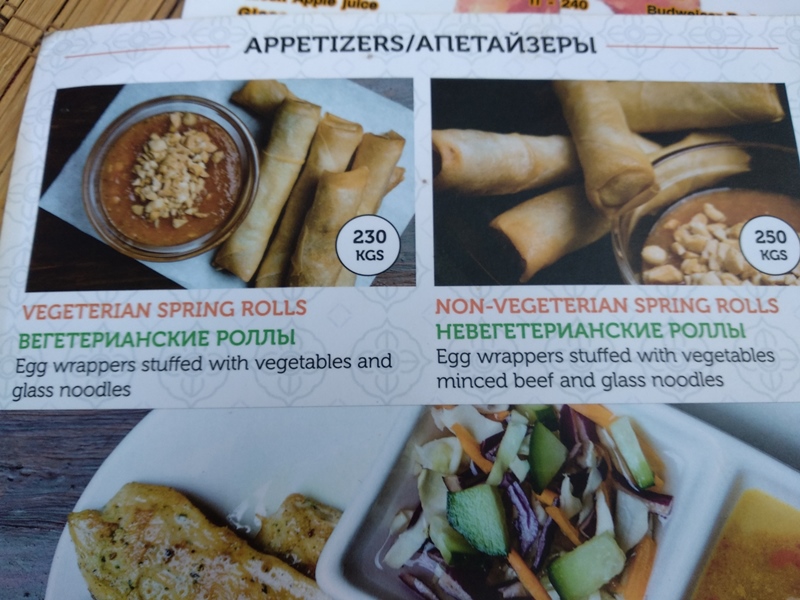 Good range of dishes with tofu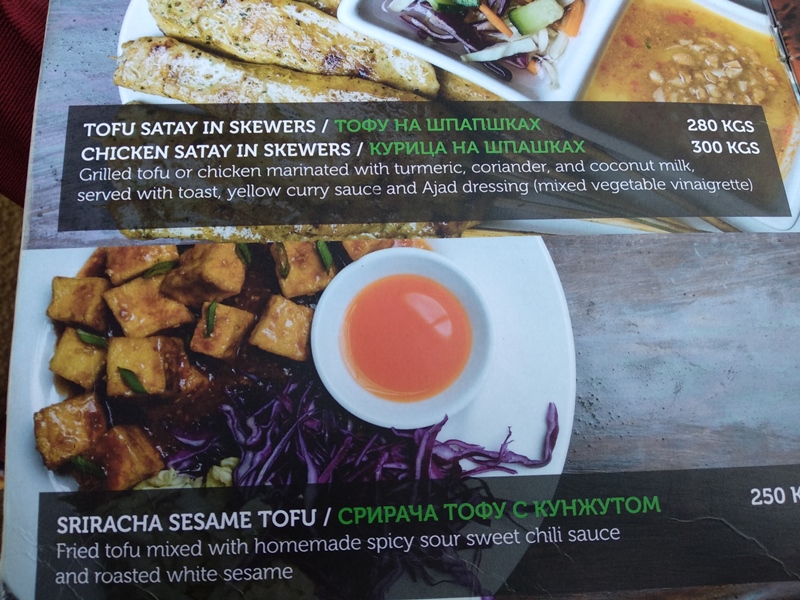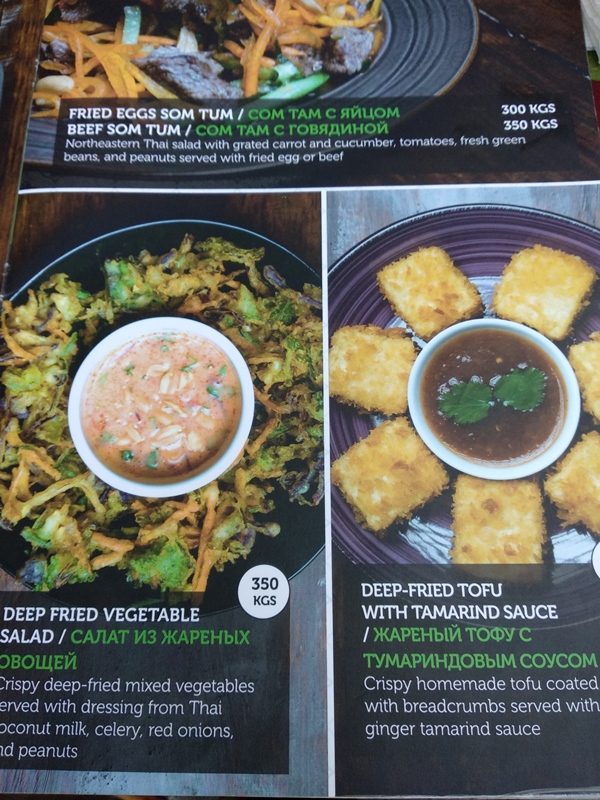 Some words about this place: very simple,  and quiet atmosphere in the city center, hidden in trees, with original interior. Here you feel like in a village house. Here're many foreigners, tourists (there is a hostel nearby), so you can easily find a company.
So if you want a cheap and queit, simple place, not so prestigious as Navat, then the Baan Baan Thai is the best option.
Please follow and like us: