It was Sunday and we decided to take a day off before the long road.
Today we are going to discover Reykjavik.
Honestly, there is not so much to see here. I didn't see many colorful houses, like on the photos, just some buildings have an interesting architecture.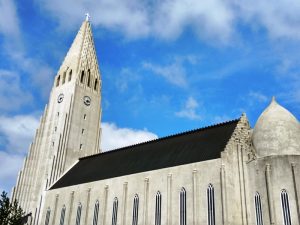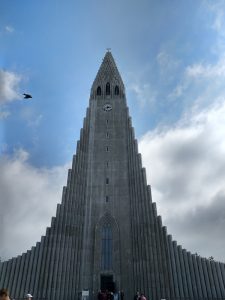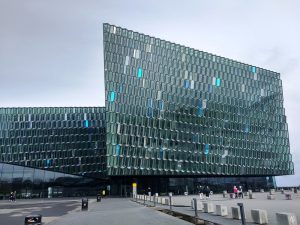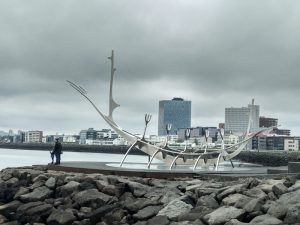 But what I liked most, is how clean and ordered Reykjavik is.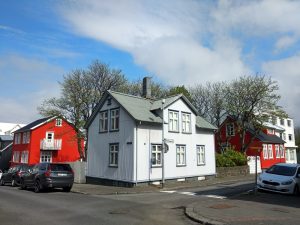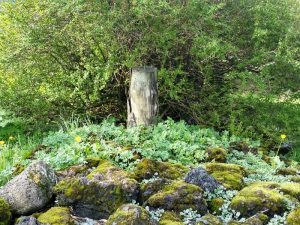 The lawns with the lava stones look cute.
Actually there are many lava fields around Reykjavik. When you drive between them, it looks like your are on the Mars.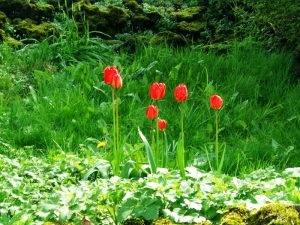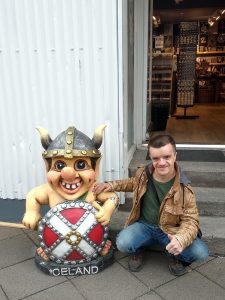 Also you will find some really big cars here: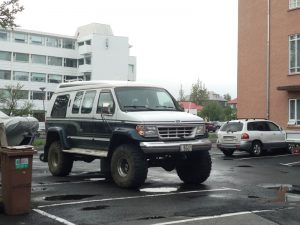 The Perlan museum-observatory is one of the must-visit places in the capital. Because you can see the whole city from the roof.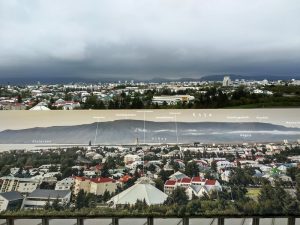 Also you can see the Auroras and ice caves there, even in summer time.
Aurora
Actually the real Auroras can be seen in winter time from November to April.
But if you came to Iceland in summer, you still have a chance to see it. Well it won't be a real one, it will be a movie, but definitely it worth it.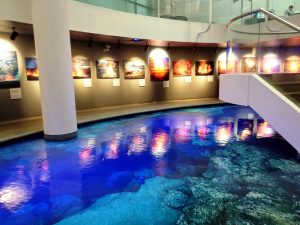 Perlan is an observatory with a round roof. there is a cinema inside, where you can see Aurora show projected on this giant round roof.
You just relax in your armchair and enjoy the show.
Nautholsvik Geothermal Beach
From Perlan you can walk down to the beach. This is the only beach in Reykjavik.  Despite its has sand and sea this place doesn't look like a normal beach. It's a cold, windy, cloudy place, where I would never swim. But locals do. There is a  hot spring in the center of the cold bay. The goal is to run from the hot pool, cross the cold water and reach the warm place.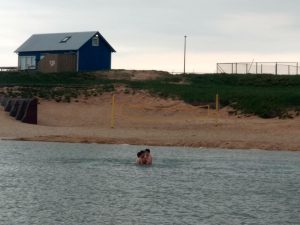 Julia was from Surgut, one of the coldest towns of Russia. Still she didn't dare.
Kolaportid flea market
Another interesting place in Reykjawik is Kolaportid flea market. Although all tourists come there, you won't find the chinese magnets, cups, t-shirts  and other touristic stuff. Instead you can find some real ancient objects there. And an Icelandic sweater for 200 USD of course.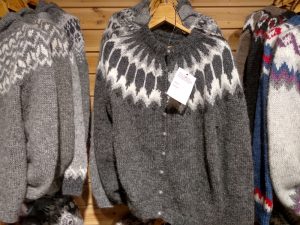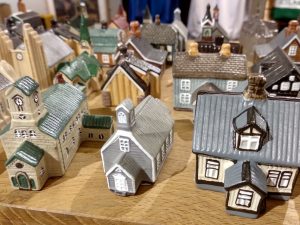 Some strange objects that your grandma must know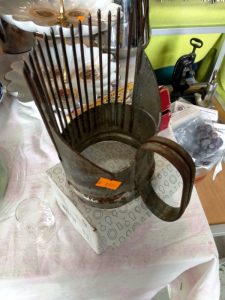 So in my view, one day is enough to discover Reykjavík. The best wonders of Iceland wait us outside the capital.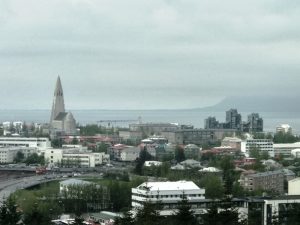 ---
Next chapter:
https://prazdnik.kg/en/2019/06/24/iceland-day-3-golden-ring/
Please follow and like us: