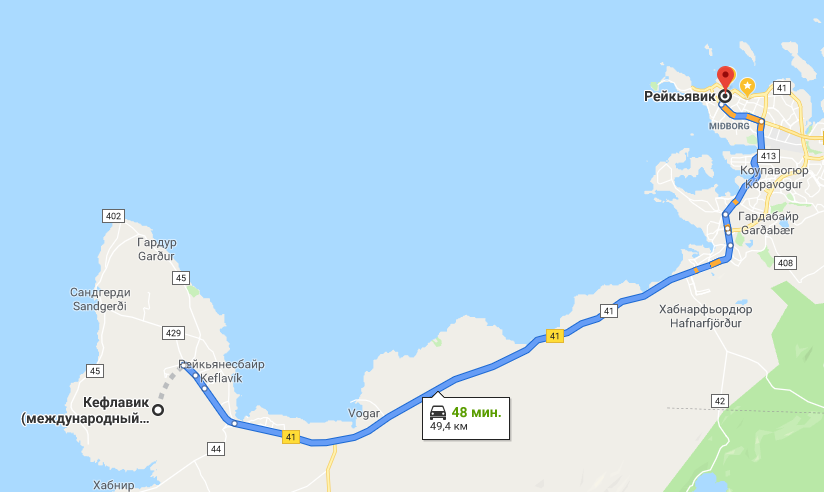 The plane landed around 22.00 to the far windy island, the ancient land of vikings. Today we know it as Iceland. Everyone had his own expectations from this unknown land, but we were all expecting some miracle, like if we came to another planet.
For me this trip was really a miracle. Iceland became the most original, impressive country, that impressed my imagination. The land where people live in an ideal world, trust each other, care of the nature, and the most common crime here – is stealing a ship.
Keflavik Airport
Iceland seems unusual since the first steps. All arriving passengers must pass through the scanner. Well normally we do it while a departure. Here it is different.
The airport itself is original. You want find gold and silver here, but designers did a great work! All interior objects, benches, tables with wine glasses – everything has a style.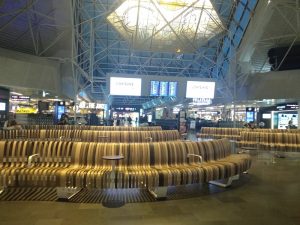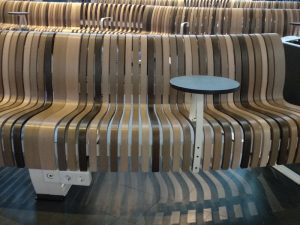 Souvenir shops and boutiques are full of interesting things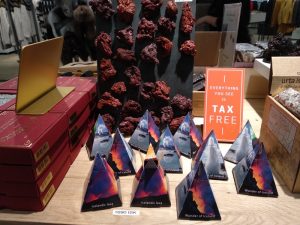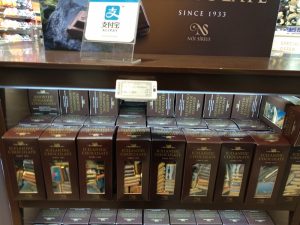 Iceland is an expensive country. The benefit of it is that there is no point to search a cheaper price. Everything is equally expensive everywhere.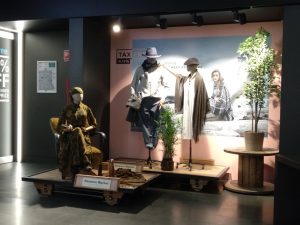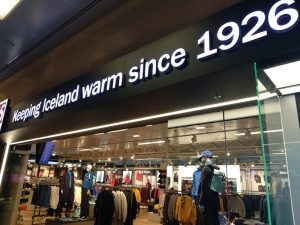 To leave the airport you should pass all the stores.
After leaving the airport we had to pick-up our rented car. It was not so hard to find it. You just follow the arrows to come to the bus station.
Renting a car in Keflawik airport
There is a bus that drives around the airport and takes arriving passengers for free to the parking stations of many rental companies located around the airport. Just do not forget to check your parking place on your map, so that you will be able to find it quickly if you return your car in the airport.
I rented a car several days before coming to Iceland. The company is Geysir. The earlier you rent, the cheaper price you will get.
We arrived at night when the office was closed. But I've got instructions to my email for this case. They left keys in a special box near the office, and gave me the code to open the box. Besides the keys there was a contract that we had to fill in and sign.
Here is our car – economic class, automatic transmission, as expected.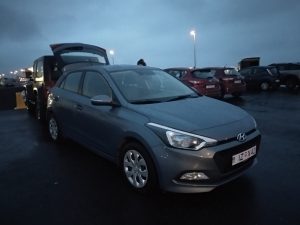 The next half hour we were observing carefully the car and making notes about all the scratched in the contract. Though 3cm and bigger scratches counted only, more of them you write in your contract is better for you. Also it is recommended to photograph every scratch on your phone.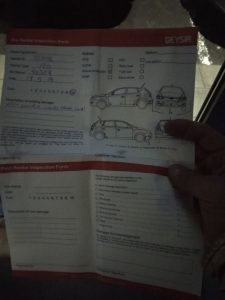 Then we signed the document and returned it back into the box. We wer ready to go. But the engine didn't start…
How to start a car in Iceland?
Lights are on, check engine turns off, everything seems to be fine…. but it doesn't work…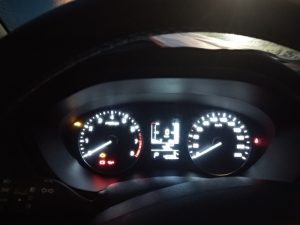 I tried everything. the car seemed to be in a perfect state, the battery was also ok. But the engine seems to be dead.
It was almost a midnight, we are at the empty parking, with no internet, no people around to ask, it rains. looks like were will spend the 1st night in this car.
Then we opened the manual, hoping to find an answer there. Well, it's never too late to start learning.  Maybe cars work differently in Iceland. Everything is different here.
Julia found the answer The secret is that you must push the brake and turn the key. Shame for me, but I didn't know about this before.
And, yes! it was a great moment when we heard the sound of the starting engine. Ok, let's go to Reykjavik! 
Driving in Iceland
I never tried driving in Europe before. All I know is that fines are high here. So I was driving like an old lady. Luckily the traffic is very calm and accurate here, no rush, drivers respect each other, no beeping, no lights blinking. You can drive and drink a coffee.
We were approaching Reykjavik. Here are the first traffic lights.  The green doesn't blink here, it just switch instantly to the yellow. You must get used to it.
We had no internet and it was very hard to find the right road. Luckily I downloaded offline maps before the trip and we found our hostel.
Hostel B47
We booked beforehead one of the cheapest hostels in Reykjavik – B47.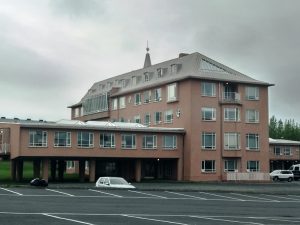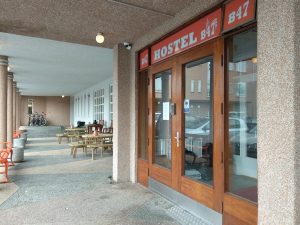 The hostel was a nice option for 1-2 nights: original design, spacious common rooms, everything is clean.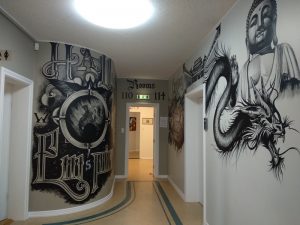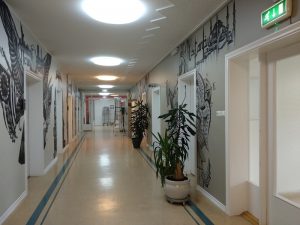 The only drawback – the kitchen is not well equipped for cooking.
——————————–
Next chapter: